Special Events Coming Up
Faith Formation Hour Sundays at 9am
Our educational hour, with programming for all ages, meets from 9:00-10:15am every Sunday morning. The whole church will join in worship at 10:30am, with the option for children to continue to Children's Worship in the Chapel with Pastor Rachel following the Children's Sermon.
There is a place for everyone starting at 9 am. Check out the schedule right here.
Our Whole Lives (OWL) Curriculum
What is OWL?
Our Whole Lives/Sexuality & Our Faith (OWL) is a comprehensive sexuality program created by our denomination, the UCC, alongside the Unitarians. Our religious heritages compel us to create safe settings where people can come to understand and respond to their experiences as sexual beings. OWL is a series of sexuality education curricula for six age groups: grades K-1, 4-6, 7-9, 10-12, young adult, and adult. The program provides an opportunity for children, youth, and adults to learn about sexuality in the affirming and supportive setting of our church. Grounded in a holistic view of sexuality, it provides not only facts about anatomy and human development, but also supports participants in clarifying values, integrating sexual and spiritual understandings, building interpersonal skills, and understanding the spiritual, emotional, social, and political aspects of sexuality. Read more...
The OWL program for K/1st Grade will meet on 5 Sundays, September 30 - October 28 from 9-11:30 am in Room 6. Parents are invited to preview the material at any time or contact Pastor Rachel.
There will be an official Orientation for Parents of 8/9th Graders on September 9 from 12-2:30 pm. Please contact Pastor Rachel with any questions.
OWL for 8th & 9th Graders begins this Fall - see a complete schedule and parent information right here.
Special Congregational Meeting Sunday October 7, 2018
Meeting Notes
Mike Ott, Member of the Leadership Council, provided a summary on the meeting. A copy can be found here.
Here are the full accounts of Linda Inman's presentaion and Pastor Rachel's explanation of her upcoming change of role at the church.
By-Laws
A major revision to the by-laws of The Community Church of Sebastopol was unanimously passed at the April 15, 2018 Congregational Meeting. Read more about the adopted By-Laws, approved positions for the adopted governance model, and other information in the Governance section of Documents.
Safe Parking Program
Safe Parking Volunteers Needed
Homelessness is an ongoing problem in our county and has been made worse by the fires of last year.
The Community Church, with help from Catholic Charities in Santa Rosa, will be restarting our Safe Parking program. Safe Parking will allow people that have no other place to sleep, other than in their car, to stay the night in a safe environment on our church property. The program will allow up to 5 vehicles to park from 8:00pm to 8:00am. Many participating in this program are families with jobs and children attending school. All participants will be screened by Catholic Charities and must participate in Catholic Charities' intake program to avail themselves to services that will hopefully find them a home.
Safe Parking at our church will only work if we have Site Volunteers. Site Volunteers will be needed to welcome participants, show them where to park, provide them with a Safe Parking Dashboard Placard and show them how to get access to bathrooms. Site Volunteers would also be asked to drive through the lot once a night to see that only vehicles registered in the program are on the premises.
Our goal is to have enough volunteers so no single volunteer would be needed more than one night a week.
Please consider helping us do our part for our neighbors in need. This is such a small gestor on our part and provides the means of helping a family regain their footing in the community. Contact Gary Bachelor or the church office at 707.823.2484.



New Member Meeting
October 14
We want to extend an invitation to all our visitors to learn more about the Community Church of Sebastopol, United Church of Christ and church membership.
There will be an interactive orientation with a simple lunch after church on Sunday, October 14 from 11:45 am -1:45 pm, in the Fireside Room to find out more about the Community Church and what it means to become a member.

More information on membership and the Community Church can be found here.
Please contact Karin Seder, Office Manager, by October 11 if you plan to attend and let her know if you need childcare: 707.823.2484 ext.100 or office@uccseb.org.
New Members will be received into the church on October 28.
Prayer Shawl Ministry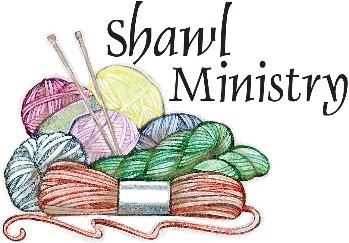 October 15
Women's Fellowship will be sponsoring a Prayer Shawl Ministry. We plan to meet to knit or crochet shawls from 10:00-noon on the third Monday of the month in the Fireside Room. You may pick up a copy of the pattern in the church office. Contact Joanne Matson or Chris Jenkins for more information and to RSVP to the gathering.